Aright, bands besides KoRn belong here, so what some other bands or just music in general are you all into?

I'm pretty diverse and listen to almost anything, and I'm actually very into modern composers and original scores from movies, shit like that. Some other bands I like besides KoRn would include Deftones, A Perfect Circle, Nine Inch Nails, Mumford & Sons, and Zeromancer. The list goes on and on.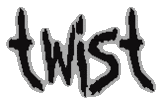 Replies to This Posting
Re: Other Bands

Jeez, where do I begin? I love all kinds of music... Slipknot, Disturbed, Muse, Rob Zombie, Mushroomhead, Marilyn Manson, Evanescence, Avenged Sevenfold, Trivium, Stabbing Westward, Metallica, Audioslave, Old Linkin Park, Godsmack, Led Zeppelin, Alice In Chains, Pantera... Probably hundreds of more, so I'll just cut it short.
Be yourself, let you come through.

Re: Other Bands

Other than Korn .. Skindred are doing it for me these days!
Their new album 'Union Black' is \m/\m/


Re: Other Bands

A.N.I.M.A.L. yeaaaaaaaaaa


between other of course :P
VIVA ARGENTINA

Re: Other Bands

EVERYTHING.....except pop sappy country.
Deal with it

Re: Other Bands

Korn will always and forever be my number one band to listen to.

I like everything. I don't let labels or assholes affect what or who I listen to. I'm open to any and all music.

I may get a lot of shit for this but I highly dislike bands like; Metallica, Red Hot Chili Peppers, Tool, and a few other bands. But I can't help it if I honestly find them extremely annoying and boring. They get old too quick for me. BUT I do listen to them on occasion!
1

Re: Other Bands

Besides Korn I like bands like Papa Roach, Disturbed, Three Days Grace, Linkin Park, Five Finger Death Punch, In Flames, Skillet, Puddle of Mudd, The Rasmus and Kiss (of course! they have been with me since 1980) and lots and lots more.

Now I´m going to check out some of the bands you all are mentioning. Might find some new favorites.



Re: Other Bands

Top three are Korn,Tool and A Perfect Circle,and then Deftones,Slipknot,Rage Against The Machine,Mudvayne,Faith No More,Sevendust,Dream Theater,Porcupine Tree,Brian Head Welch,Led Zeppelin,Red Hot Chili Peppers,Depeche Mode and some famous bands from my country...my 2 cents :D

Re: Other Bands

I listen to so much varieties of music, I go from Beethoven to Korn, Lady Gaga To Slipknot, Jimi Hendrix to Eminem. If I hear something I like, I will listen to it.

I can honestly say thought that I do hate country, unless its at least 40+ years old :P and most popular music, it really grinds my gears, but there are a few gems amongst the shit :P

My favourite bands are (Excluding Korn :P)

Slipknot
Limp Bizkit
Tool
System of a Down
Marilyn Manson
Rage Against the Machine
Deftones

My favourite bands right now (Besides Korn) are

Clutch
The Tea Party
Otep
Genitorturers
Dethklok

Im also a big fan of Andrew LLoyd Webber musicals, I grew up on that shit :P
-=[ Nothing in Life is to be Feared, Only Understood ]=-

Re: Other Bands

Disturbed, Sevendust (live is even better), The Prodigy, Hatebreed sometimes, same with Rammstein, now checking out Skindred and I really like it. and some Polish bands which are amazing but you wouldn't know ;] and many songs i just hear and enjoy, not paying attention what genre is that. I'm open minded but still rock and metal are my world

Re: Other Bands

Here's my Favorits bands, excluding Korn :

- Shining (If you dunno this Black n'roll Band you should listen to it ;) )
- Threat Signal
- Arkaea
- Meshuggah
- Opeth
- An Autumn For Crippled Children
- Lifelover
- H.I.M.
- Lamb Of God

If you dunno anything about some bands just ask me ;)

Re: Other Bands

top 10 has to be....
1.KoRn
2.NIN
3.System of a down
4.Disturbed
5.Limp Bizkit
6.Slipknot
7.Deftones
8.Cannibal corpse
9.Cradle of filth
10.Rob zombie
overall i love nu-metal ("dumb") :P, black-metal and industrial
children of the korn, children of the korn!!!!

Re: Other Bands


Linkin Park.

Nirvana, Linkin Park, Slipknot, Nine Inch Nails, The Distillers/Spinnerette, Black Arrow, 311, Bad Religion, Gorillaz, Paramore, Julien-K, Dirty Heads, Beatles, Misfits, M.I.A....

find me wrapped in glass and slowly soaked in lime

Re: Other Bands

Alanis Morissette
Fiona Apple
Three Days Grace
Matchbox Twenty
The Doors
Janis Joplin
Incubus

etc...


Re: Other Bands

Korn, deftones, a perfect circle, puscifer, unearth, lamb of god, metallica, NIN, how to destroy angels...
Does it make me bad??

Re: Other Bands

Mudvayne, pantera, slipknot, deftones, stone sour, NIN, HTDA, soulfly, Suicide Silence, Lamb of god, Tool, APC, Black Light Burns, Marilyn Manson, Chevelle, Taproot and Fear Factory.

And when it comes to norwegian bands which you guys can check out is: Dunderbeist, Kvelertak, Seigmen, Zeromancer, Torch and honnningbarna.
BSC

Re: Other Bands

This goes in no particular order

The agonist
Light this city
FFDP
Suicide Silence
Ice Cube
Kittie
In Flames
The black dahlia murder
Michael Jackson
i have much more
but Korn will always have my

KornHivGurl


Re: Other Bands

I listen to a lot of music. But here's a list of what I have on my player:

Aerosmith
Bjork
Black Sabbath
Buckethead
Cannibal Corpse
Charles Aznavour
David Bowie
Deep Purple
Deftones
Elton John
Freddie Mercury
Freddie Mercury & Monteserrat Caballe
George Micheal
Gorgoroth
Guns N Roses
Iron Maiden
Jesus Christ Superstar
Jimi Hendrix
Jonathan Davis
Judas Priest
KoRn
Led Zepplin
Metallica
Mozart
Nine Inch Nails
Nirvana
Pink
Queen
Red Hot Chili Peppers
Scars on Broadway
Scorpions
Serj Tankian
Slayer
Susanne Vega
System of a Down
The Doors

Re: Other Bands

I love all kinds of music, especially metal and tech, not really big on country.
Metallica, my 2nd favorite band. Pearl Jam, Black Sabbath, Ozzy Osbourne, Slipknot, Static X, Rage Against the Machine, Porno for Pyros, Janes Addiction, MSI, Coal Chamber, Velvet Acid Christ, S.O.A.D., Prodigy, The Crystal Method, Daft Punk, Fleetwood Mac, Duran Duran, Keoki, Linkin Park, Nirvana, STP, Chevelle, P.O.D., E.L.O., Led Zeppelin, Sexart, Creep, Michael Jackson. The list goes on.
Michael Jackson,Duran Duran, Black Sabbath, Ozzy and of course Metallica was my favorites back in the 80's, then when the 90's hit it was still Metallica, Black Sabbath, Ozzy, Pearl Jam and then of course, my favorite of all... KoRN. :)
_____________________________________
"Times are lookin grim these days, holding onto everything, it's hard to draw the line."