Aright, bands besides KoRn belong here, so what some other bands or just music in general are you all into?

I'm pretty diverse and listen to almost anything, and I'm actually very into modern composers and original scores from movies, shit like that. Some other bands I like besides KoRn would include Deftones, A Perfect Circle, Nine Inch Nails, Mumford & Sons, and Zeromancer. The list goes on and on.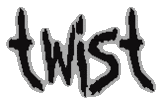 Replies to This Posting
Re: Other Bands

another Japanese band that's growing on me as of late is alsdead.

Re: Other Bands

Nine Inch Nails, Faith No More, Jane's Addiction, The Cure, Pink Floyd, Bauhaus, Love and Rockets, Eric Clapton, Led Zeppelin, Cocteau Twins, Jimi Hendrix, Deftones, Incubus, Massive Attack, New Order, Red Hot Chili Peppers, Primus, System of a Down, Hed PE, and others.