Most us of have them, and most of us dare not to admit to liking them - our guilty pleasure bands. So who's up for it? Be polite and have a laugh; there will be no judging here...however, your friend count could possibly decrease after posting here.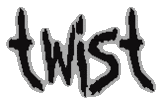 Replies to This Posting
Re: Guilty Pleasure Bands

Re: Guilty Pleasure Bands

I'm a big fan of 80's bands like Culture Club, Duran Duran, Ah ha, Blondie, Spandau Ballet. I really like Sting and the Police, The Beatles & Elvis but my biggest guilty pleasure has to be...................Celine Dion. PLEASE DONT HATE ME!!!!!!! :-) lol!!!!!
Fairynuff's favourite saying is "She's Bang Tidy. I'm gonna smash her back doors in!!!!"

Re: Guilty Pleasure Bands

id say for me my guilty pleasure music is veruca salt,lil wayne, and that song called "detachable penis"other than that all im really listening to these days is KoRn, Radiohead, and some 90's rap, none of which i consider guilty pleasure

Re: Guilty Pleasure Bands

My guilty pleasure besides Korn includes Lamb of God, Lil wayne, Kanye west, Mastodon, Deftones, (Crosses), How to destroy angels, The Birthday Massacre...I could go on and on.
Does it make me bad??

Re: Guilty Pleasure Bands


I wouldn't call any music that I like a guilty pleasure, it just shows how open-minded I am with music! :) I like all kinds of music. I love indie, rap, metal, rock, classical, oh there's not much I won't listen to.. I hate country though, that's the one genre I just can't stand. Something about it makes me want to cut my ears off.
~C'est la vie

Hehe, I couldn't agree more with you. :)

Re: Guilty Pleasure Bands

no such thing as " guilty pleasure bands " I enjoy all genres so, its whatever to me. But if I had to choose;

Aqua
Eiffel 65
Limp Bizkit

It feels like something...no, it's nothing

Re: Guilty Pleasure Bands

nickelback lol
sorry about the spelling

Re: Guilty Pleasure Bands

Paramore, I dont know if I like the band or her vocalist :P

Re: Guilty Pleasure Bands

Oh god,I bet i get some good banter for this lol But Westlife is my guilty pleasure.
And only cos two of their songs our mine and my best friends songs for each other

Re: Guilty Pleasure Bands

I listen to everyting except from Pop and Country. Well, I listen to some Pop because it's catchy but I don't have any Pop albums in my IPod.
"Become good at cheating and you never need to become good at anything."

Re: Guilty Pleasure Bands

Kings of Leon! They have some really great and catchy tunes!