I think it's safe to say that most of us, depending on how much we're really into the band, have had at least one Korn-related dream. Some of us have had countless numbers of them. I decided to make this topic because last night I had a dream about Korn. I've just woken up and it's still fresh in my mind.

A Korn-related dream would be along the lines of: dreaming about the actual band members and interacting with them, concerts, other fans or even miniscule details such as the name brought up in conversation, their music playing or maybe even the logo seen somewhere.

As time passes, there's always a chance that you might dream about them, maybe even prompted to after seeing this topic (lol) - so I implore you to write it down immediately after you wake up and share it here if you can. I'm sure we're going to gather some very interesting stories...

My biggest curiosity is if any of us have had a similar dream.

Anyways, like always, just have fun with it.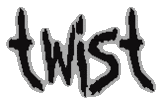 Replies to This Posting
Re: Korn Dreams

I had a dream that Head and David were back.. Actually a few dreams..
_________________________

"Fake ass people surround me."

Re: Korn Dreams

I had a lot of KoRn dreams, some were just show ones, when I been to KoRn show with my friends but one was about mne saving KoRn from some troubles, hiding them in the tourbus and smuggling through some border (I dont remember from what country to what country) because there were people who were trying to kill us and I was all like lara croft haha all going around shooting people who were out to get KoRn and hiding KoRn guys under the beds (munk and jd) in the tourbus and in the toilet (fieldy and ray), they were all running after us and it was such a race like in a criminal movie haha and I was all quite a fighter, police wanted to get us as well cause they thought we were to blame for smth so I had to hid KoRn guys and get them to another country from where they could fly home, so I was all cheating to the border guards, that there is no one in the tour bus besides me, some my friend (who magically appeared lol) and a bus driver. and in the and we managed to run away hahaha it was such a crazy dream I all should write a fanfic based on it loll


Re: Korn Dreams

Most recent dream I had I was the ruler of this greek/roman like city. I had to save JD who was being held captive by some 'bad people' so I had to swim across this gladiator fighting stage where thousands of ppl were watching me to see if I could do it. I finally made it across after going under bridges under water- it was a hard swim i'll leave it at that. Once I got to I guess underground cave he was in I walked in and began giving orders to bring JD to me. It was kinda weird bc inside the cave was a restaurant with ppl eating on stone tables...thats all I remember.
Another dream I had to hide Korn under tarps on two different trucks to keep all the fans from running over them after a concert lol
And have had sexual dreams with JD as well lolo



Re: Korn Dreams

LOL okay so mine don't seem HALF as entertaining as yours :P

I had a REALLY f-ed up dream that was korn meets Canadian idol... :/ yeah, I know! F-ed up! aha
And I had another where I went on tour (I didnt play an instrument, I just hung out and went to their concerts, and lived on a tour bus...) with them. And finally I had one where I went to my first concert (Korn) and I went to a meet n greet and my Mom called me while I was talking to JD, and I got really pissed :D haha.
and... yeah!


Re: Korn Dreams

I hardly ever remember my dreams anymore, but I remember having one where I found out somehow that Munky writes all of Beyonce`s songs and that he used to dance in the background in all of the Backstreet boys videos. Kinda fucked up huh!
Another one is that me and JD broke Creed up by nailin all of their wifes.
I know I don`t pray much, but I could really need your help now Superman

Re: Korn Dreams

ok..im joining this one :D
i dreamed several times, that i was at a goa / psychedelic trance party, and they guys from KoRn were also there. On these parties, its all one big tribe, and many many many dreadlocks all over the place. So the guys were just one of the rest.Partying, dancing, drinking...People at the party knew who they were, and evryone talked to each other but this is actually reality, how it really goes at these parties :D NOT long after i had these dreams, i found out Jonathan Davis did a song with Infected Mushroom.( a very known name in the Goa scene) And JD even opened up for them with a DJ gig on a CD release party in New York. How i wish i was there. That's pretty close to my dream! sometimes i feel like im just dreaming the future...for sure i feel in touch with KoRn and the path they are taking... We R One....even outside my dreams
'Life Is Peachy'

Re: Korn Dreams



Another one is that me and JD broke Creed up by nailin all of their wifes.
I know I don`t pray much, but I could really need your help now Superman

Re: Korn Dreams


ok..im joining this one :D
i dreamed several times, that i was at a goa / psychedelic trance party, and they guys from KoRn were also there. On these parties, its all one big tribe, and many many many dreadlocks all over the place. So the guys were just one of the rest.Partying, dancing, drinking...People at the party knew who they were, and evryone talked to each other but this is actually reality, how it really goes at these parties :D NOT long after i had these dreams, i found out Jonathan Davis did a song with Infected Mushroom.( a very known name in the Goa scene) And JD even opened up for them with a DJ gig on a CD release party in New York. How i wish i was there. That's pretty close to my dream! sometimes i feel like im just dreaming the future...for sure i feel in touch with KoRn and the path they are taking... We R One....even outside my dreams
'Life Is Peachy'

AWWW YOKI!! =]

I've had a couple of korny dreams...

First one was the night of Hurricane Jeanne..we were in Ft Myers..evacuated from our home in Okeechobee. We were sleeping in cots at my neices house. Well ..my hubby had to get up at 5am to get back to Chobee by 7am with supplies for his job at the time..(extra gas, water, ice..whatever we could get)..and that night I dreamed that JD came to KoRn KoRner..our old chat program. He hadnt come in there cept for "Official chats"..so I was sorta shocked that he was actually there. we were all chatting!

Well the clock went off..so I went and made coffee and turned my sister's laptop on..I noticed the time! It was an hour too early for my hubby to get up..so while I was sipping my coffee..I decided to see what was up in korner. Everyone was quite surprised to see me sooo early..lols it was 4am!

My dream was like a prophecy..because lo and behold...as we were chatting..JD popped in to KoRner for the first time that night!!

I was sooo shocked because I JUST DREAMT IT!! He stayed and chatted with us for a while that night. Was truly awesome for me!! Especially since we were going through a disaster down here. Some of you know what happened back then...after that hurricane when The Law "allowed" us to go back..my whole neighborhood was tore up ..including my house. For whateveer reason..this gave me hope that all was going to be ok. *Thanks Jon*

I had another dream that I was going to a KoRn show and when I got there ..I arrived at the signing tent and saw Jessica (Adidadeuce) and a few others standing there and well Munk said he needed to talk to me. I'm like for what? He takes me backstage...and we'll leave the next chapter out and call it a Mystery! ahahahaha



Always have been..Always will be jofish420 worldwide baby!

Re: Korn Dreams


Most recent dream I had I was the ruler of this greek/roman like city. I had to save JD who was being held captive by some 'bad people' so I had to swim across this gladiator fighting stage where thousands of ppl were watching me to see if I could do it. I finally made it across after going under bridges under water- it was a hard swim i'll leave it at that. Once I got to I guess underground cave he was in I walked in and began giving orders to bring JD to me. It was kinda weird bc inside the cave was a restaurant with ppl eating on stone tables...thats all I remember.
Another dream I had to hide Korn under tarps on two different trucks to keep all the fans from running over them after a concert lol
And have had sexual dreams with JD as well lolo



hahaha we bth were all saving KoRn as a fighters m should we be their bodyguards? :D

lol jo..a mistery..I'd like to read about that...Mistery :D

Re: Korn Dreams





Most recent dream I had I was the ruler of this greek/roman like city. I had to save JD who was being held captive by some 'bad people' so I had to swim across this gladiator fighting stage where thousands of ppl were watching me to see if I could do it. I finally made it across after going under bridges under water- it was a hard swim i'll leave it at that. Once I got to I guess underground cave he was in I walked in and began giving orders to bring JD to me. It was kinda weird bc inside the cave was a restaurant with ppl eating on stone tables...thats all I remember.
Another dream I had to hide Korn under tarps on two different trucks to keep all the fans from running over them after a concert lol
And have had sexual dreams with JD as well lolo






hahaha we bth were all saving KoRn as a fighters m should we be their bodyguards? :D

lol jo..a mistery..I'd like to read about that...Mistery :D


LOLs Gia! I'm SURE you would! ahhaha

Look..even Munk's not talking...



Always have been..Always will be jofish420 worldwide baby!

Re: Korn Dreams

Nice to know I am not alone in dreaming about them.
Yes I do to, its mostly Munky how is in my Dreams and the happen every few months and It always leave me very emotional after I had one again.
My Happiness is never enough

Re: Korn Dreams

I'm glad this thread has been a success so far. Thank you to everyone who has shared. :-)

I guess I'll share some of the things I've dreamed about that have been Korn-related.

The dream that inspired me to make this topic involved Jonathan, and for some reason, every single time I have a dream about him, he's always very depressed. Anyways, JD was in the driver's seat and I was in the passenger's seat. There were some people in the backseat, maybe fans, who were talking. We ended up at a house, possibly Jonathan's house and I arrived in a large L-shaped bedroom upstairs that three girls lived in. For some reason, when I look back on the dream, I believe they were Jonathan's daughters...which is weird because, obviously, he doesn't have daughters. Anyways, they kept talking and playing with me. The rest gets very hard to remember, but I think I recall something about a gas station and Jonathan driving again. Not extremely interesting, I know.

There's another dream I remember dated "9/13/08". I only know this date because I decided to write about it, because it seemed so real after I woke up. Once again, it involved Jonathan. I wrote an extremely detailed account of it, but it's pretty long and I don't think I'll post it unless you guys are interested. (But, summing it up, I ended up at an abandoned hospital/museum with Korn fans occupying it. Jonathan was apparently recording an album there.)

And, last year when I was Roadie, I must have dreamed about the experience over and over for MONTHS afterwards. For a time I didn't think I'd ever stop dreaming about it...not like it would have been a bad thing. ;-)


Re: Korn Dreams

Had a dream that Head was screaming at Jonathan, strange dream
Who Then Now?

Re: Korn Dreams

A couple months back I dreamt that I was going to a 80's themed wedding being held at my old elementary school and the wedding 'band' was korn, but Head ended up being there too so then when Munky noticed him the two started arguing while JD and Fieldy simply walked off stage. Then after the wedding was pretty much ruined Ray walked me to my aunt's car because I was too scared to walk out alone since the street lights were out. :P
I tell my lies, and I despise
Every second I'm with you
So I run away and you still stay
So what the fuck is with you?

Re: Korn Dreams

I dreamt their bus broke down in front of my old house. When I came out there they were. My family was outside talking to them. This dream was one I had in 2002.
Does it make me bad??

Re: Korn Dreams

I'm not really good at remembering dreams but I had a Korn dream last night-I was taking Munky to Exit festival(an annual fest in my town) and we ran into JD and Fieldy couple of times and also,an interesting part,we met another Munky who was all dressed in black and he was really depressed and another one-it was albino Munky XD I know,it's weird 0.o and I remember two of us walking and taking pictures,I took him to dance arena and that's when I woke up :D

Re: Korn Dreams

Ok ok !
Your dreams are fun !
This happened to me two times !
The first dream : I'll in a boat, on a river, but my boat have not a motor so I'm in drift. when I arrived on a beach of sand. It's hot and beautiful, away on beach there was Munky. I say " hi munky " I talk to him one moment, and I return on my boat AND J.Davis is here ! ON MY BOAT :D And I return on the river with my boat AND J.davis LOOL ( i woke up snif )
That cooool !!
BUT the last dream....
I'm in swiss for the korn's concert, I am front the scene. The concert begin. Ray play drum, Munky arrive, then Fieldy. finally Jon.D, but his hair is cut !! :'(
I could not imagine this in real life but now it's okay.
Please, jon don't cut you hair !!!

Re: Korn Dreams

Oh boy, could I write pages of dreams I've had, Korn related. None sexual, just to clarify! I'll just share a few and bits of those, cuz I don't have all damn day and night to give you all the details.
One dream I had was Jonathan and I were sitting at a big table, full of people, at some restaurant, in the corner. He looked at me, took his glasses off and put them on me and said "now look around at them"
Another was with Munk and Fieldy and it was like an outside birthday party. I walked up to Munk and gave him a hug and then looked at Fieldy like, are you gonna punch me? llol and he gave me a kiss on the lips. It felt like a brother kissing sister type kiss.
I had one not too long ago where Jonathan had moved across the street from my mom and the whole crew was there making a video LOL!! Too much detail and it was funny as hell!
I had another where we were in a big house and sitting on a couch talking and Brian(Head) walked in the door and I motioned for him to come over and he waved and the guys waved back.
I've had too many over the years.
"DEAL WITH IT"

Re: Korn Dreams

I had a korn dream the other week, I had a school assembly where KoRn came in for a suprise performance, Munky invited me on stage, gave me an ibanez k7 and we played Blind while the school cheered.
How'd you get your name Head?

......I've got a big head

Re: Korn Dreams


I'm glad this thread has been a success so far. Thank you to everyone who has shared. :-)

I guess I'll share some of the things I've dreamed about that have been Korn-related.

The dream that inspired me to make this topic involved Jonathan, and for some reason, every single time I have a dream about him, he's always very depressed. Anyways, JD was in the driver's seat and I was in the passenger's seat. There were some people in the backseat, maybe fans, who were talking. We ended up at a house, possibly Jonathan's house and I arrived in a large L-shaped bedroom upstairs that three girls lived in. For some reason, when I look back on the dream, I believe they were Jonathan's daughters...which is weird because, obviously, he doesn't have daughters. Anyways, they kept talking and playing with me. The rest gets very hard to remember, but I think I recall something about a gas station and Jonathan driving again. Not extremely interesting, I know.

There's another dream I remember dated "9/13/08". I only know this date because I decided to write about it, because it seemed so real after I woke up. Once again, it involved Jonathan. I wrote an extremely detailed account of it, but it's pretty long and I don't think I'll post it unless you guys are interested. (But, summing it up, I ended up at an abandoned hospital/museum with Korn fans occupying it. Jonathan was apparently recording an album there.)

And, last year when I was Roadie, I must have dreamed about the experience over and over for MONTHS afterwards. For a time I didn't think I'd ever stop dreaming about it...not like it would have been a bad thing. ;-)


of course we are interested hehehe