Dean Blog's: Korn Vs NIN - Coming Undeep (Remix Project Overview)
When first made Korn Versus Nine Inch Nails Remix. It does'it sound like other before.

Coming Undeep is a cool remix track I've have to come up started last april 2012.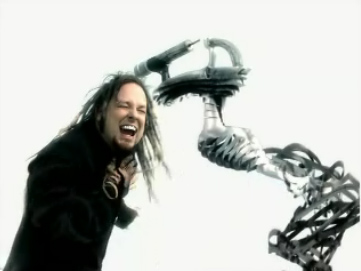 Deep is a classic NIN song from Tomb Raider motion picture soundtrack. So i have to throw it on the instrumental version to mix with Coming Undone Acapella mix to make the cleverness mashup i'd come up from remix.nin.com staff & Skratch N Sniff DJ Mike Czech had tought me. Lucky me right? That was couple years ago in 2008, before remix & mashup 2011 & now. Ok continue on the overview.

It's pretty awesome Korn Vs NIN mashup Track, I'd have to duplicated bunch of loops on the verse like Mike Czech said "bunch of times, bunch of times?". But I took the chorus also because It's the instrumental version on "Deep" anyway & mix David's snare drums manually. (
So that's why the viewers are discourage about it. How do they do it? I'd last comment by the guys snsmix last year on youtube?")

But anyway? I'll have Korn Vs Nine Inch Nails in september 4th 2012 on youtube...